CCT utilizes Teladoc for telemedicine services and encourages you to use Teladoc for convenient general health visits.
Teladoc visits are $0 through December 31, 2022 for all CCT Medical Plan Participants.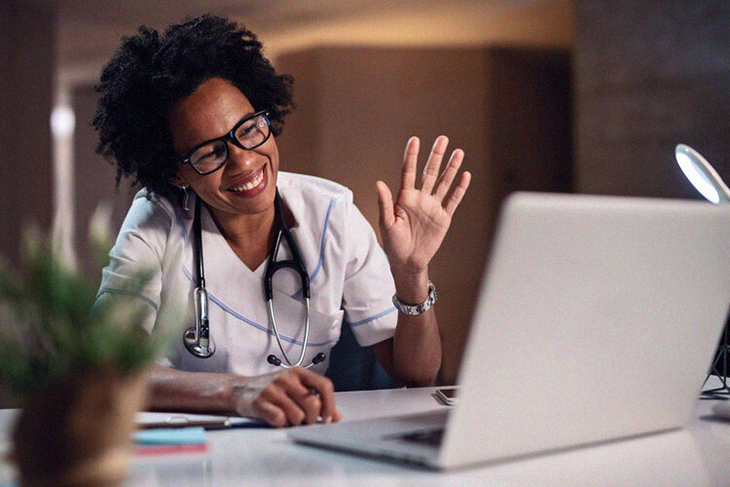 How much does it cost for a Teladoc visit?
Through December 31, 2022 CCT plan participants can use Teladoc for general health visits on any plan for $0 member cost sharing. That means that you can get a consultation with a physician when you need it at no cost – even if you are on the high deductible health plan and have not yet met your deductible. Starting January 1, 2022 the cost reverts back to normal plan cost sharing. information.
Can I get a prescription through Teladoc?
Yes, the Teladoc physician can call in a prescription for you to your regular pharmacy or a close pharmacy if you are traveling. They cannot prescribe narcotics.
Can I schedule a Teladoc visit for my child?
Yes, but if the diagnosis is recurring and your child has not seen an in-person physician for the issue, Teladoc may advise you to seek in-person care. 
Use the QR code to head to www.Teladoc.com now.
Get the Teladoc app from the Apple App Store or Google Play.